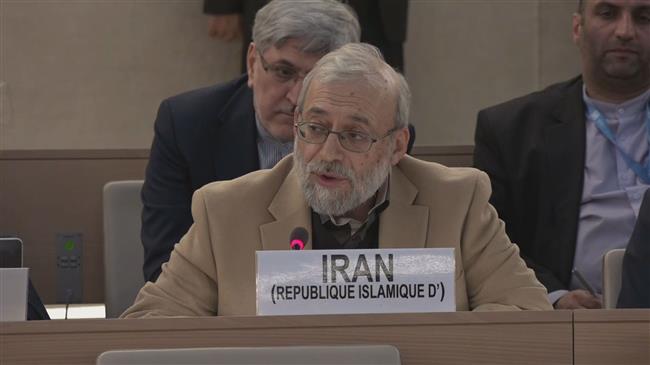 Documents prepared for the 34th Session of the Human Rights Council by Impact Iran. ...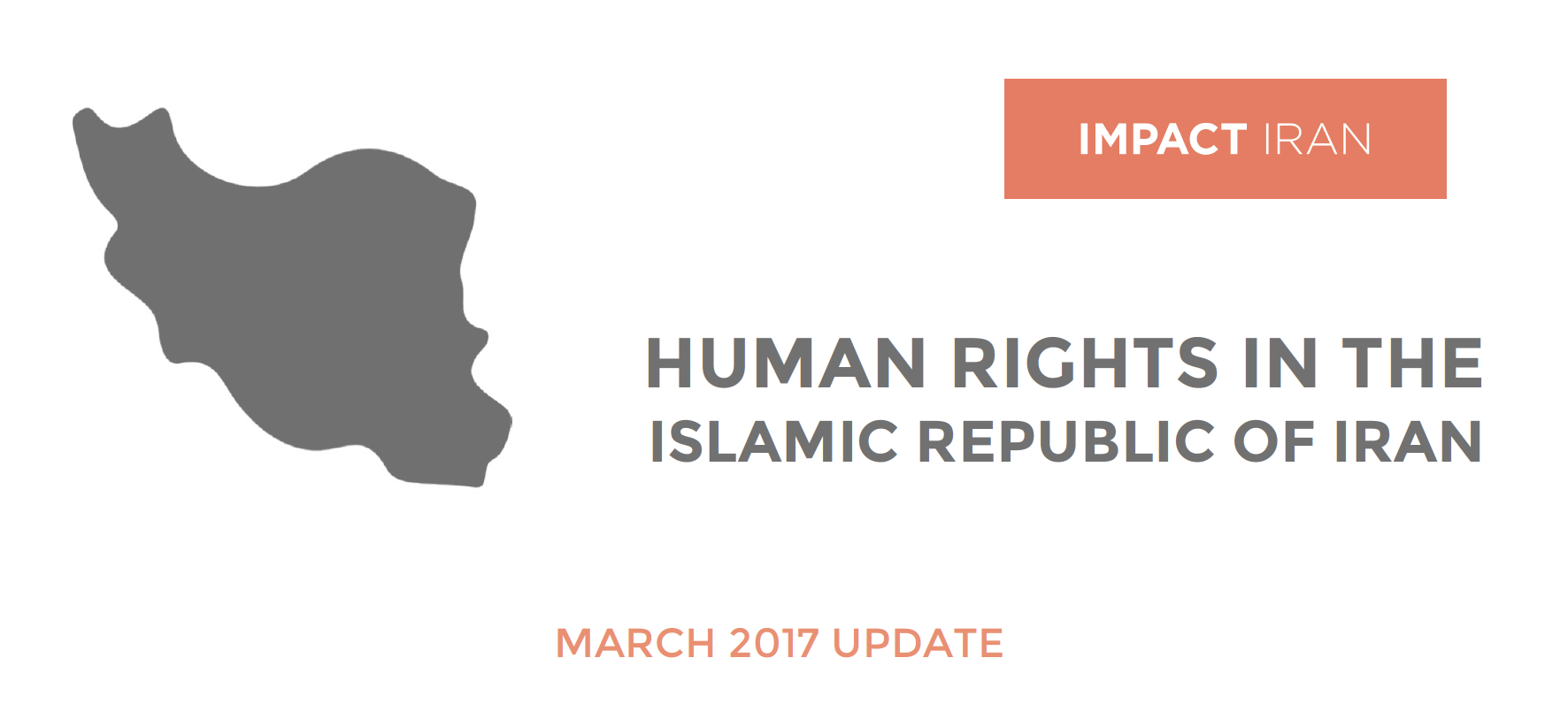 Download PDF
The human rights situation in Iran in early 2017 remains one of systemic violations that are deeply rooted in laws, policies, and practices. The chronic nature of the situation requires continued and sustained attention by the international community and by the United Nations system. While the Iranian government has ...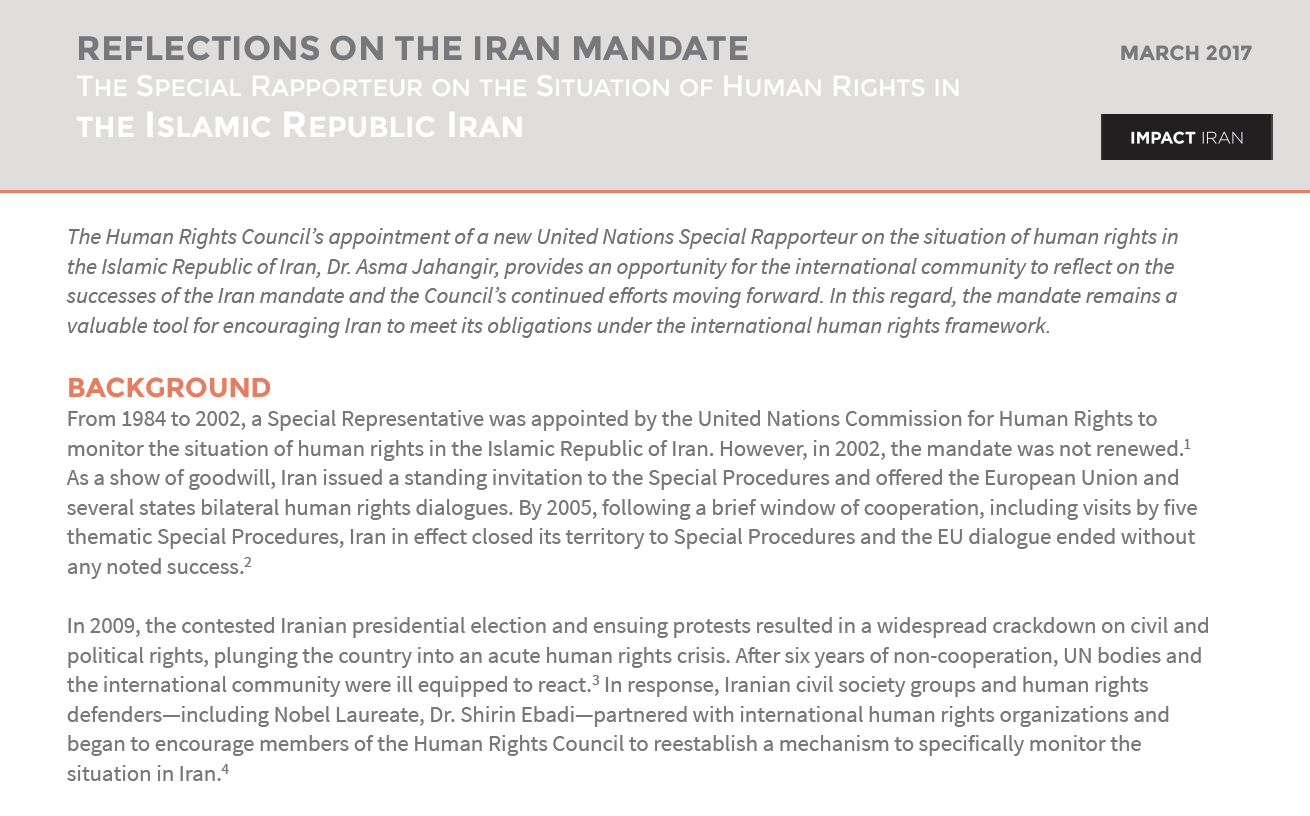 Download PDF
The Human Rights Council's appointment of a new United Nations Special Rapporteur on the situation of human rights in the Islamic Republic of Iran, Dr. Asma Jahangir, provides an opportunity for the international community to reflect on the successes of the Iran mandate and the Council's continued efforts ...