UNSR Javaid Rehman's IAD with UN General Assembly 77: "Establish an international mechanism to ensure accountability"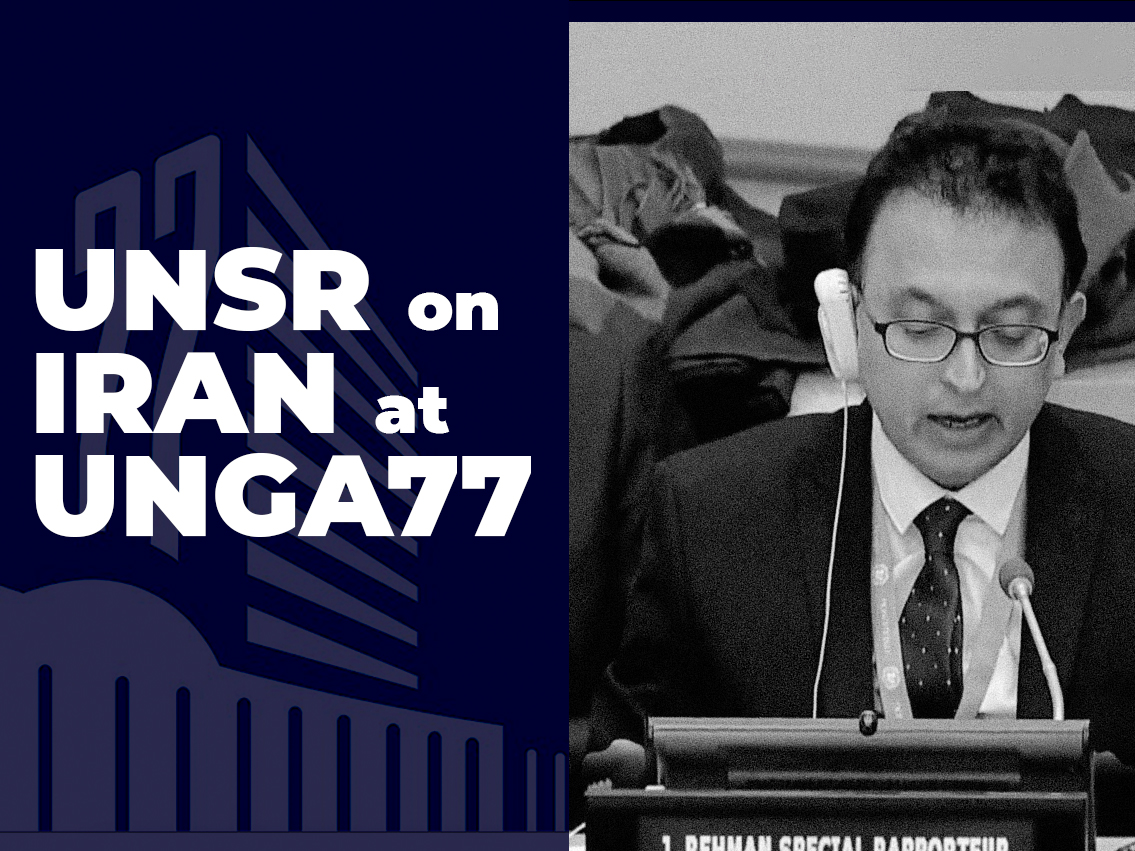 On October 26th, 2022, UN Special Rapporteur Javaid Rehman presented his latest report (A/77/181) on the human rights situation in the Islamic Republic of Iran to the UN General Assembly's Third Committee, as part of the Assembly's 77th's session. Mr. Rehman emphasized arbitrary detention as a persistent human rights concern, in keeping with his report's thematic focus.
The Special Rapporteur's Interactive Dialogue came on the heels of an unprecedented protest movement and demand for truth and justice in the wake of Mahsa Amini's death in police custody, and his remarks also centered protestors and especially women's rights:
"There is currently considerable discrimination against women in Iran both in law and in practice. Violence against women must end…"
Of the 30+ states who responded to the SR's remarks, 12 voiced opposition to the establishment of country-specific mandates as "politicization" and "instrumentalization" of the UN system, including the Islamic Republic of Iran, who further criticized the SR's findings as "baseless allegations and ill advised claims".
Most countries supported the Special Rapporteur and his mandate in their remarks, including Norway, who spoke on behalf on the 34-state Freedom Online Coalition in condemning Iran authorities' Internet shutdowns, and Australia, who criticized Iran's inclusion on the UN Commission on the Status of Women. 7 states also called for the implementation of independent, impartial investigations into the death of Mahsa Amini and/or subsequent use of violence by Iranian security forces.
Find the full interactive dialogue here (via UN Web TV).
Find the Special Rapporteur's report (A/77/181) here.