Juvenile death penalty and administration of justice top list of serious concerns in Iran – UN expert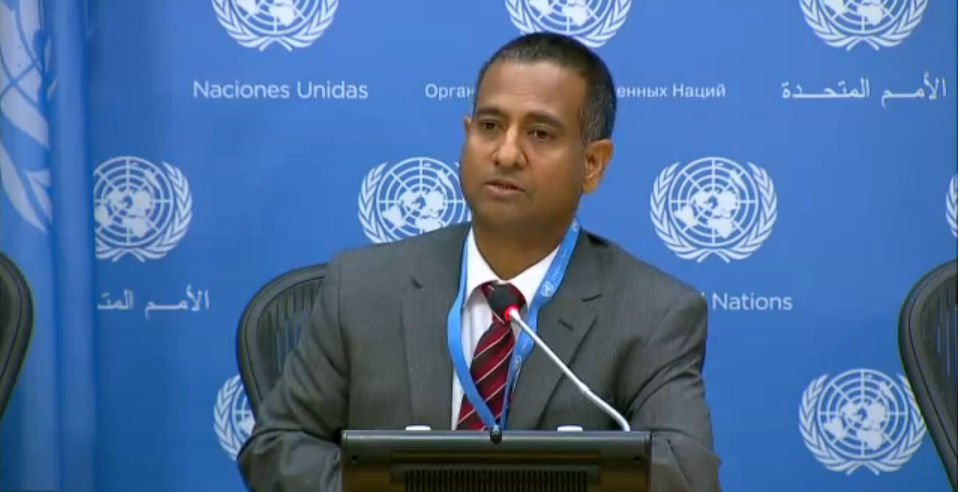 GENEVA (14 March 2016) – The United Nations the Special Rapporteur on the situation of human rights in the Islamic Republic of Iran, Ahmed Shaheed, today raised continuing concerns about the extremely high rate of executions, especially for juvenile offenders, and fundamental flaws in the administration of justice. Iran executed at least 966 prisoners in 2015, the highest such rate in over two decades.
"With at least 16 juvenile offenders reportedly hanged between 2014-15, Iran remains one of only a few countries still resorting to this practice despite a strict prohibition against it under international law," Mr. Shaheed said, presenting his latest report* to the UN Human Rights Council.
"I urge Iranian officials to put aside efforts at piecemeal reform in this area and ensure, once and for all, that no boy or girl who commits a crime under the age of 18 is ever put to death," he stated.
Mr. Shaheed also highlighted fundamental flaws in the administration of criminal justice, ranging from laws that expressly violate Iran's legal obligations to the failure  of security, intelligence and judiciary officials to faithfully and properly implement provisions of Iranian law that comply with international law.
While acknowledging positive steps towards real legal reform, he also noted reports that individuals accused of national security and drug crimes are often deprived of the most basic due process and fair trial rights, including proper access to lawyers, long periods of incommunicado detention, torture and ill-treatment and forced confessions used in court to secure convictions.
"Despite recent changes to laws which grant greater procedural safeguards to those suspected of crimes, including the right to access a lawyer at all stages of criminal proceedings, these vital protections are not always implemented in practice," he said. "There remains a considerable gap between protections afforded to the accused in Iranian law and the reality on the ground."
Mr. Shaheed's report, which assesses developments in the human rights situation in Iran since the UN expert last reported to the UN General Assembly in October 2015, also covers other areas of serious concern such as restrictions on the right to freedom of expression, freedom of association and the right to free and fair elections, women's rights and concerns regarding the rights of religious and ethnic minorities. He expressed particular concern about the continued persecution of the members of the Baha'i community and the denial of their fundamental rights.
The Special Rapporteur acknowledged efforts taken by the Iranian officials to engage with his mandate and cooperate with UN human rights bodies, and called on the international community to continue supporting the Government in realising its human rights obligations.
The expert congratulated Iran for the successful parliamentary and the Assembly of Experts elections of 26 February 2016, and expressed hope that the new parliament will play a key role in the realisation of human rights by devising policies and laws that are based on international human rights standards.
He also renewed his call on the Government to increase its engagement with the international community, including the United Nations human rights mechanisms, by admitting him for a country visit.