UN Expert calls on Iran to halt execution of 12 individuals expected to take place Saturday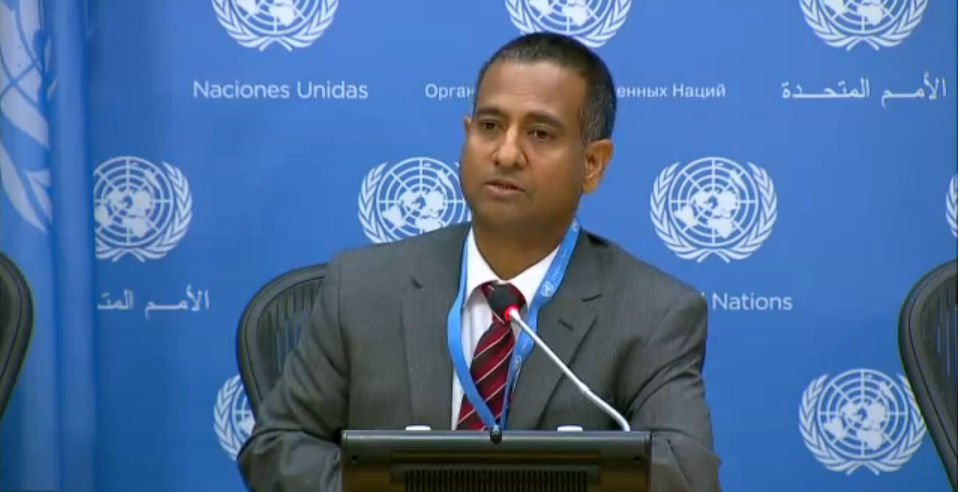 GENEVA (26 August 2016) – The United Nations Special Rapporteur on the situation of human rights in Iran, Ahmed Shaheed, today urged the Islamic Republic of Iran to halt immediately the execution of Alireza Madadpour and 11 other individuals, reported to be scheduled for Saturday 27 August.
On 24 August, Mr. Madadpour and the 11 others, who have all been reportedly sentenced to death for drug-related offences, were transferred to solitary confinement in Karaj Central Prison in preparation for execution.
Mr Madadpour was tried by the Revolutionary Court in Karaj on 17 July 2012, after being arrested the previous November when 990 grams of crystal meth were found during a raid on a house he cleaned. Mr. Madadpour's state-appointed defence lawyer never met him and the trial lasted 20 minutes. Mr. Madadpour's request for pardon and retrial were not granted.
"It is regrettable that the Government continues to proceed with executions for crimes that do not meet the threshold of the 'most serious crimes' as required by international law, especially the International Covenant on Civil and Political Rights, to which Iran is State party. It is also troubling that courts continue to issue death sentences in trials that not only breach international fair trial standards but even domestic due process guarantees," Mr. Shaheed stressed.
The UN expert noted serious concern regarding the Iranian authorities' continuing reliance on drug-related executions as means to deter crimes, and stressed that various Iranian government officials have gone on record to acknowledge that executions have not been effective in the prevention of drug-related crimes.
The Special Rapporteur renewed his call on the Government of Iran to immediately institute a moratorium on executions and to restrict use of the death penalty for the "most serious crimes" (i.e. intentional killings). He also repeated his calls on the Iranian authorities to adhere to international standards guaranteeing fair trial and due process for those facing the death penalty.