UN expert hails release of rights defender Nasrin Sotoudeh, and urges government to free remaining ones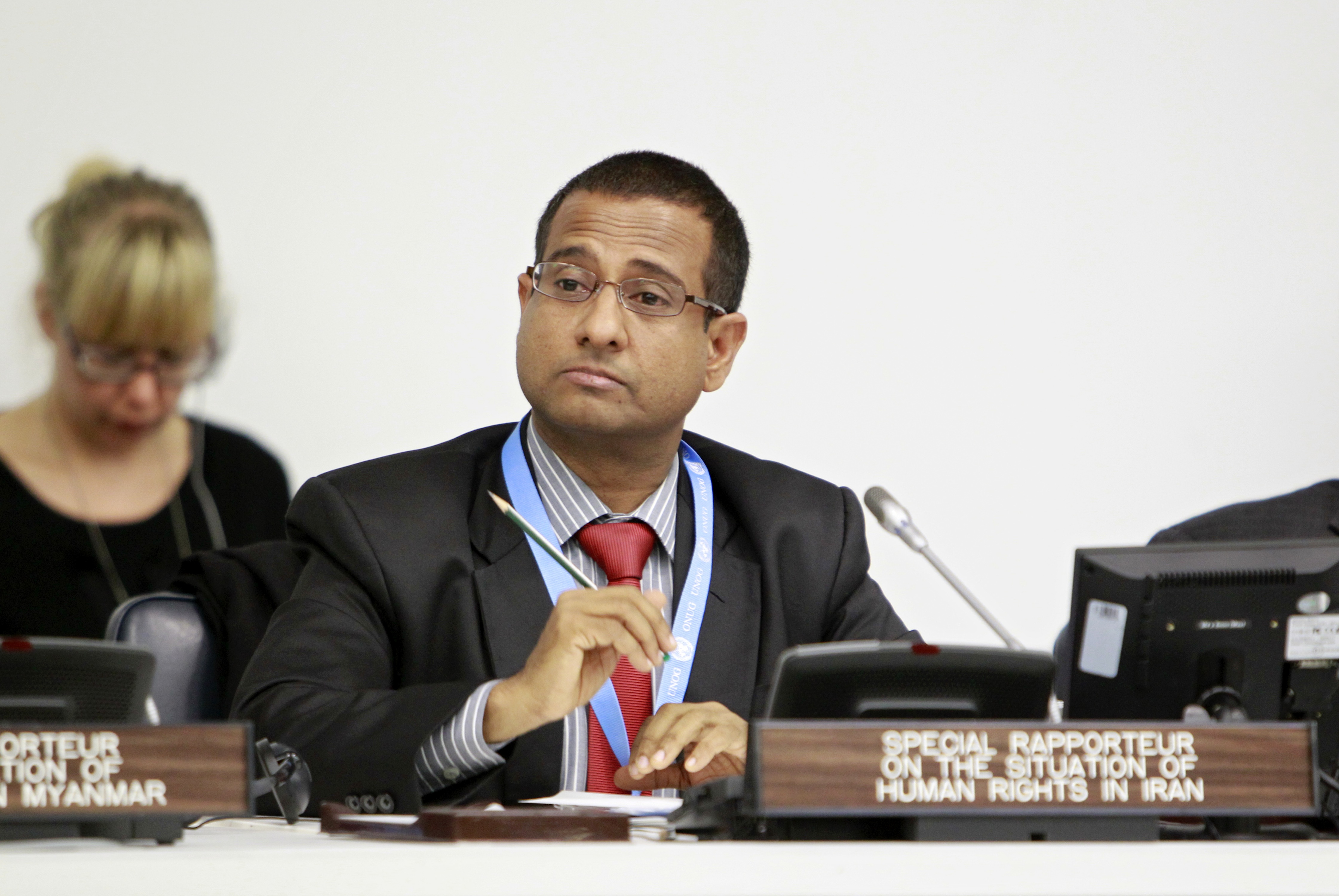 GENEVA (23 September 2013) – The United Nations Special Rapporteur on the situation of human rights in the Islamic Republic of Iran, Ahmed Shaheed, has welcomed the recent release of a number of prisoners of conscience, and renewed his call for the release of hundreds of other prisoners detained "solely for exercising their rights to freedoms of expression, association and assembly."
"This recent step taken by the Iranian Government to release more than a dozen prisoners of conscience, including Nasrin Sotoudeh, a prominent human rights activist and lawyer, is a step in the right direction in advancing Iran's international human rights obligations," Mr. Shaheed said. Among those released last week were Ms. Mahboubeh Karami, human rights activist and member of the One Million Signatures Campaign, and Ms. Jila Karamzadeh-Makvandi, supporter of the Mourning Mothers of Laleh Park.
"I urge the Government to take further steps to ensure the unconditional release of all political prisoners and to advance the campaign pledges made by President Hassan Rouhani to alleviate the sources of censorship in the country," the human rights expert said.
Stressing the pivotal role of lawyers and human rights defenders in society, the Special Rapporteur called on the Iranian authorities to release other detained lawyers and human rights activists. These include Mr. Abdolfattah Soltani and Mr. Mohammad Ali Dadkhah, who are currently serving sentences for charges that are believed to be related to their work as human rights defenders.
"It is vital for the country's future that the voices of all its citizens are permitted to play their rightful part in crafting an inclusive future for Iran in the coming years," Mr. Shaheed said.
He renewed his call on the Government to engage meaningfully and constructively with the UN human rights system to improve the country's human rights record. He expressed hope that there will be opportunities for dialogue with the administration of President Rouhani and reiterated his continued interest in visiting Iran.
Since his appointment in August 2011, Mr. Shaheed has made several official requests to the Government of Iran to visit the country.