UN expert raises alarm over increased degree of seriousness of human rights violations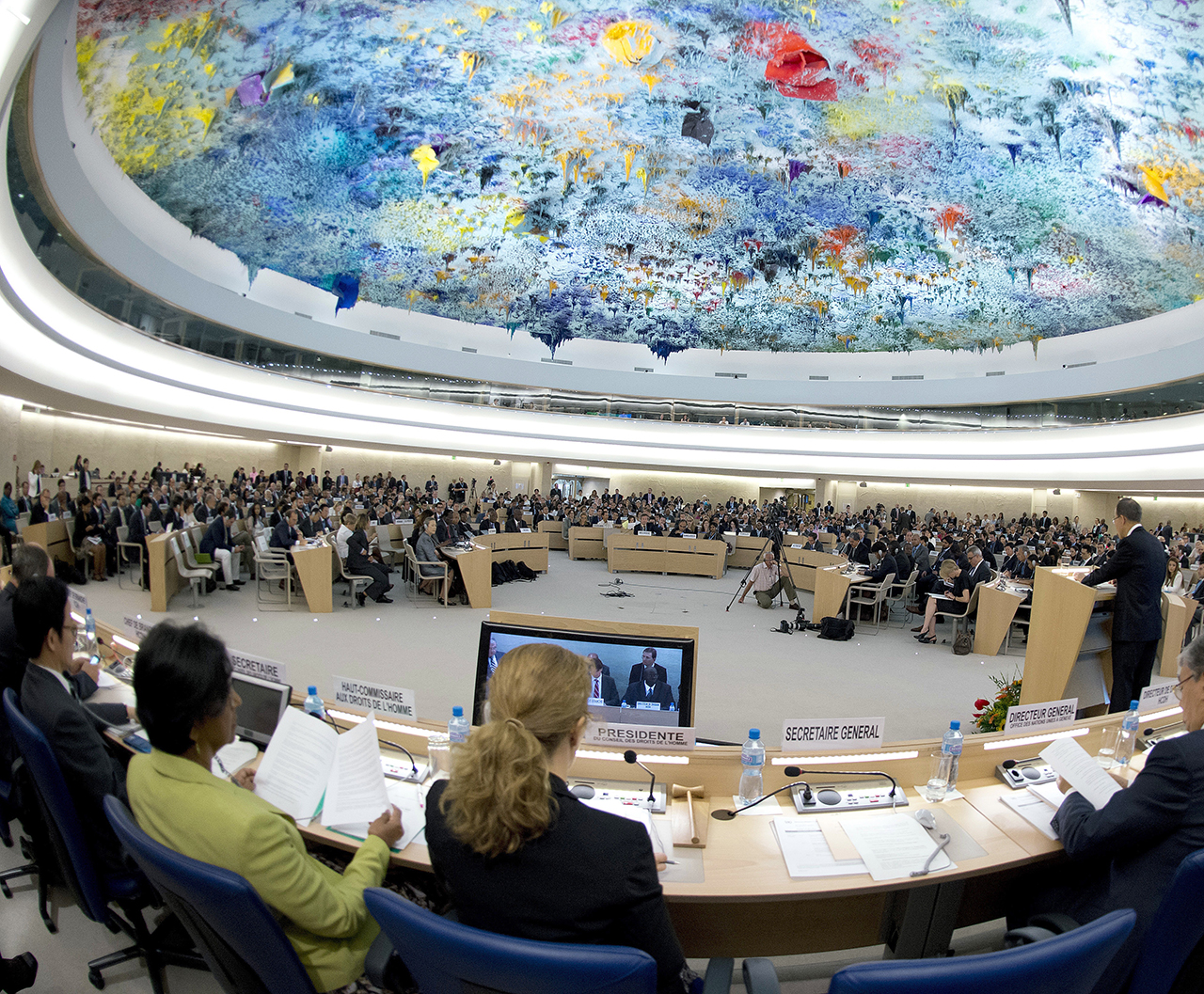 (c) UN Photo/Jean-Marc Ferré
GENEVA (12 March 2013) – The United Nations Special Rapporteur on the situation of human rights in the Islamic Republic of Iran, Ahmed Shaheed, today expressed alarm with numerous allegations and reports he continue to receive about the current human rights situation in Iran, "which require to be addressed urgently."
"There has been an apparent increase in the degree of seriousness of human rights violations in the Islamic Republic of Iran," Mr. Shaheed said during the presentation of his second report* to the UN Human Rights Council, while stressing his concerns about the increasingly high rate of executions for offences that do not meet the "most serious crimes" standards as recognised by international law.
The report also catalogues discriminations against religious and ethnic minorities, denial of political and civil rights, in particular the freedom of expression and of assembly and also practices that amount to torture, cruel or degrading treatment.
The Special Rapporteur noted that Iran has made some significant advances in the area of women's rights, including in health, literacy and in enrollment rates on both the primary and secondary levels. "However," he said, "reports about recent policies that prohibit women's access to a number of fields of study, further restrict women's freedom of movement, and current polices that continue to impede women's ability to hold certain decision-making positions in Government remain problematic."
"The Government of Iran should adhere to their international obligations and protect the civil and political rights, notably the rights to freedom of peaceful assembly, association and expression," Mr. Shaheed said. "Such rights are essential components of democracy and are all the more relevant in the context of Iran's upcoming presidential elections, to be held next June." In his view, "restriction on freedom of expression and of association could potentially undermine the inclusiveness and fairness of the presidential elections."
The independent expert welcomed recent contacts held with Iranian officials in what he described as "evolving engagement" with the Government. "I believe discussions in this meeting will possibly advance steps for future engagement, which would expand the opportunities for the Government to address issues raised by me in the coming months if my mandate is renewed," he said.
The Special Rapporteur has made several official requests to the Government of Iran for a country visit since his appointment in August 2011 without obtaining an affirmative response.
"While I continue to hope for cooperation with the government, my experience has also demonstrated that one of the most important aspects of this mandate is to give voice to those that believe themselves to be silenced by fear and lack of recourse," the human rights expert said.
Mr. Shaheed reiterated his call on the Government of Iran to fully cooperate with the Special Rapporteur's mandate by engaging in a substantive and constructive dialogue and to respond positively to his requests for a country visit.
Ahmed Shaheed (the Maldives) is a Visiting Professor at Essex University, UK; a member of the Maldivian presidential Commission Investigating Corruption; and a former foreign policy advisor to the President of the Maldives. Mr Shaheed was Foreign Minister of the Maldives from 2005 to 2007 and from 2008 to 2010. He led the country's efforts to sign and ratify all nine international human rights Conventions and to implement them in law and practice. He was appointed as the Special Rapporteur on the situation of human rights in Iran in June 2011 by the UN Human Rights Council. As Special Rapporteur, he is independent from any government or organization and serves in his individual capacity.