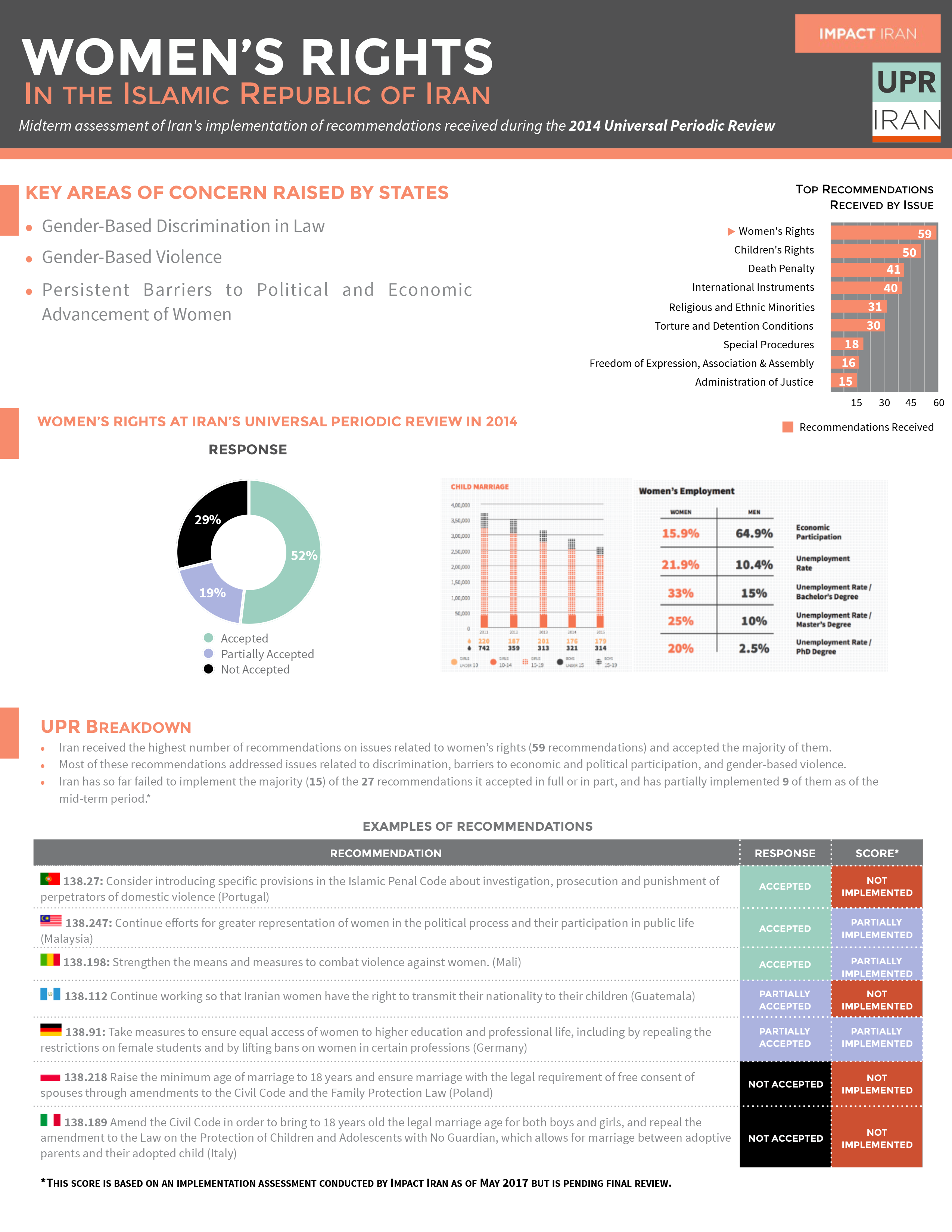 Download PDF
A mid-term assessment of Iran's implementation of recommendations received during the 2014 UPR. ...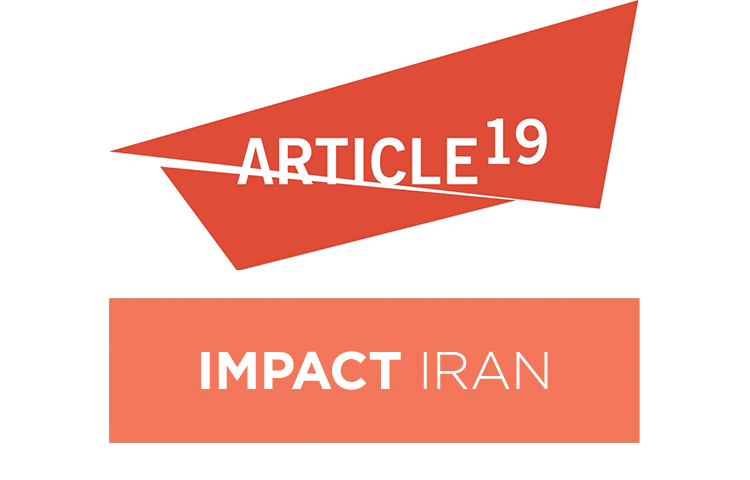 Download PDF
In this Universal Periodic Review (UPR) midterm report, ARTICLE 19 and Impact Iran assess the progress made by the Islamic Republic of Iran (Iran) in implementing freedom of expression related recommendations received during the second cycle in October 2014. Iran's third cycle review is due to take place ...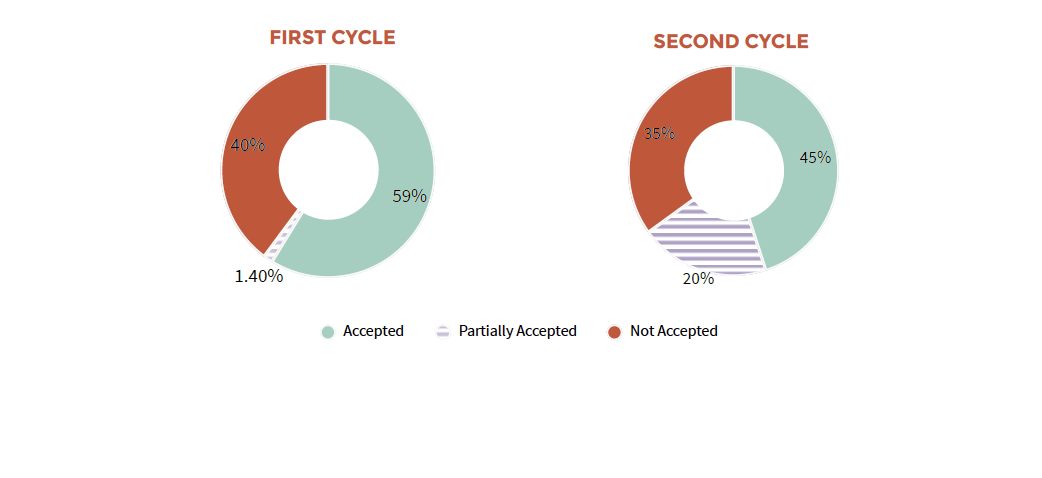 Download PDF
The UPR is a human rights mechanism uniquely favored by many member states, including the Islamic Republic of Iran. Indeed, Iran has stated that the UPR is the "most pertinent, effective and trustful UN mechanism for the review of human rights situation of all States." Iran's approach to ...