Fact-Finding Mission on Iran Publishes Terms of Reference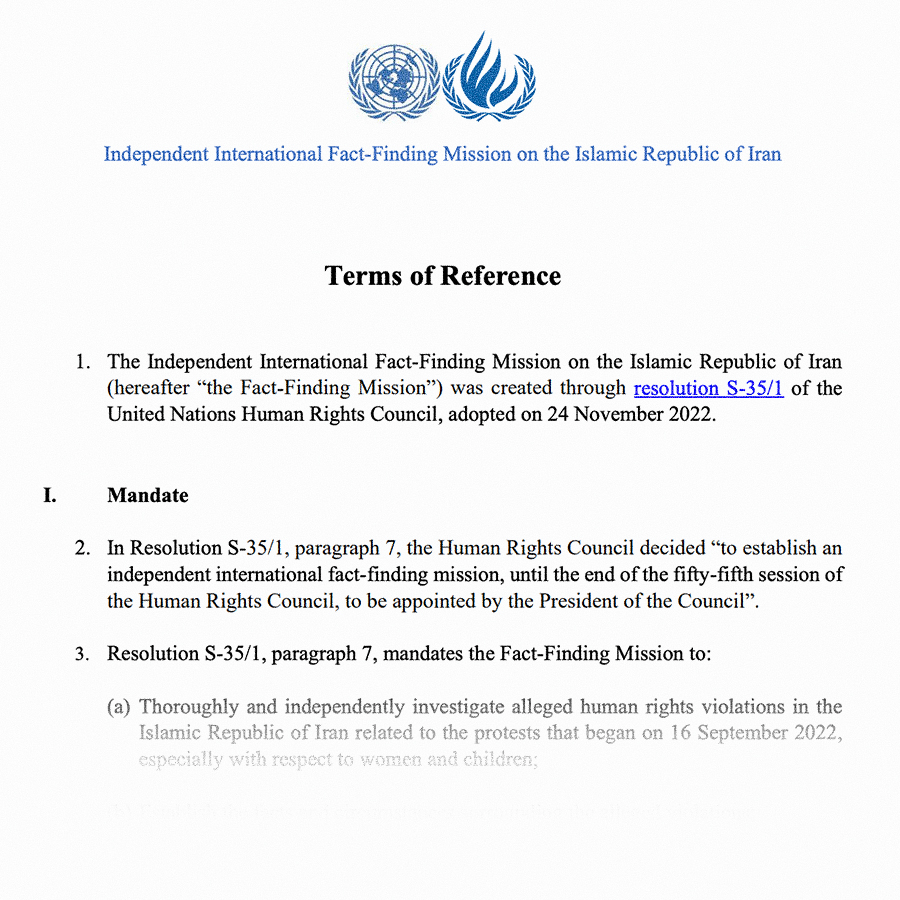 Ahead of its first interactive dialogue July 5th, The Independent International Fact-Finding Mission on the Islamic Republic of Iran has published its terms of reference, outlining its mandate, composition, standards and method of work, and more.
For more information on the Fact-Finding Mission, see Impact Iran's FFM Question & Answers document here.
Download the Terms of Reference in PDF format here.
FFM-Iran-TORs-EN