#HRC49: Human Rights Council extends mandate of Special Rapporteur on Iran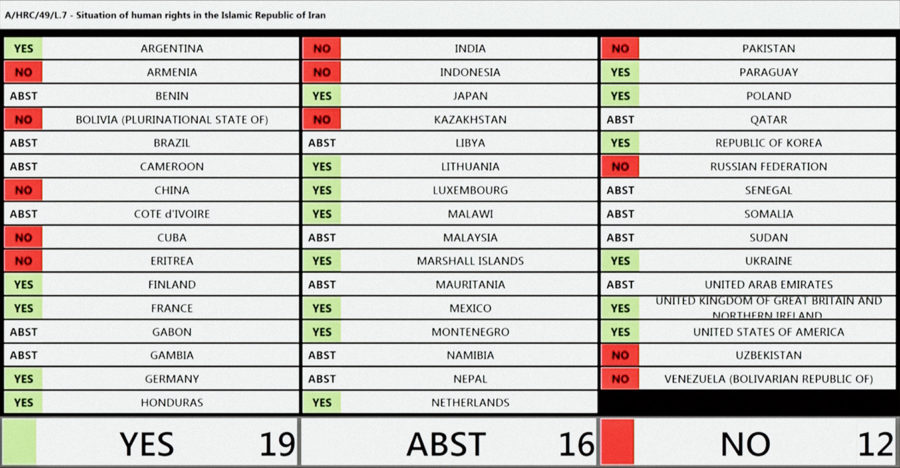 On April 1st 2022, the last day of the session, the Human Rights Council voted in favour of extending the mandate of the Special Rapporteur on Iran, with 19 YES votes, 12 NO votes, and 16 abstentions.
The renewal received support from states from all regions, including Argentina, Honduras, Malawi, Japan, Korea, Paraguay, Mexico, & Marshall Islands.
Countries voicing opposition to the resolution on included China, Cuba, Pakistan, Russia, and Venezuela. All expressed principled opposition to country-specific mandates, though none defended Iran's human rights record.
Impact Iran regrets that the resolution failed to contain any substance on human rights violations in the country (the Iran resolution continues to be unique for the Human Rights Council in this particular respect). The UN bodies' business-as-usual approach to human rights in Iran cannot be sustained.
It is high time for the HRC to respond to the UN Special Rapporteur's and human rights NGOs' appeals to address the lack of accountability for events met with persistent impunity in Iran.