Fact Cards: Iran, Women's Rights & the CSW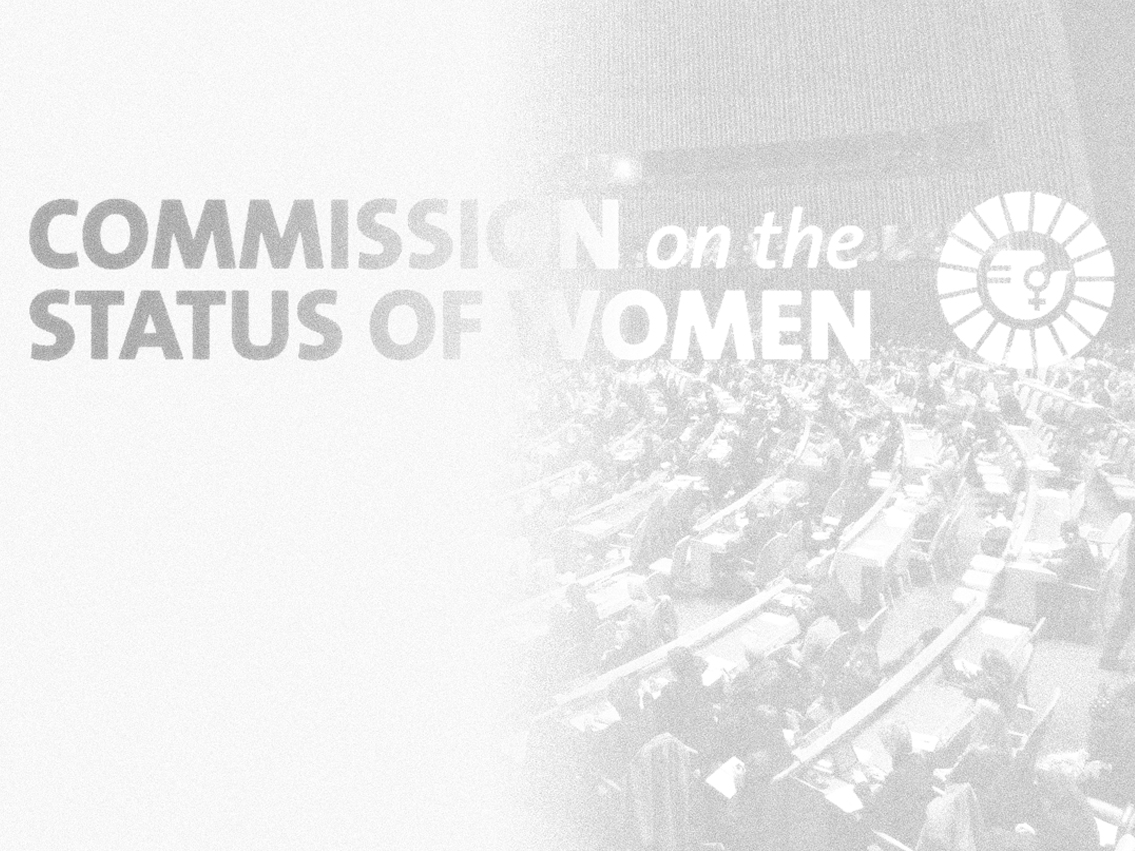 Fact Cards:
Iran, Women's Rights & the CSW
Myth nº1:
Calls to remove Iran from the CSW's membership came from a member-state initiative.
FACT:
Calls for removing Iran's membership from the CSW first came from from Iranian women and men, just like the calls for accountability that resulted in the Germany-triggered HRC Special Session and the establishment of a Fact-Finding Mission on the situation of human rights in Iran. By tabling the resolution that decides to remove Iran with immediate effect from the CSW to the ECOSOC, the US is first taking concrete steps toward acknowledging and supporting the calls of Iranian civil society for international solidarity with Iranian women and girls and accountability in Iran. UN Member States are uniquely positioned to bring grassroots voices to the international table and initiate international action. They must live up to this role and its responsibilities if they truly want their calls in support of the realization of women's and girls' human rights in Iran to become reality.
Myth nº2:
Iran's membership to the CSW has and can encourage reforms at the domestic level.
FACT:
Iran's CSW membership between 2016-2019 did not yield positive developments in protecting Iranian women's human rights. Less than a year after its election to the Commission on the Status of Women, Iranian authorities ratified a population and family law that UN experts denounced as directly violating women's human rights. Iranian authorities have also been actively keeping the bill on protecting women and girls from violence in legal limbo since at least 2013. Just a few months before Iran is supposed to sit at the CSW for its annual session in March 2023, 21 UN experts condemned the "continuum of long-standing, pervasive, gender-based discrimination embedded" in Iran's political and legal governance and which "have been devastating for women and girls" for the past four decades. Iran has shown little to no commitment to promoting and protecting women's and girls' rights, regardless of its CSW membership.
Myth nº3:
Iran CSW's membership is merely symbolic.
FACT:
The CSW is the primary intergovernmental, norm-setting UN body dedicated to the promotion of gender equality and the empowerment of women. Among other fundamental international legal instruments, the CSW drafted the CEDAW. The CSW's membership provides Iranian authorities with a platform to pay lip service to women's rights and shamelessly join its name to the CSW's initiatives while violently oppressing and suppressing women and girls at home. Iran highlights that its current CSW membership was approved by 43 votes of the 54 ECOSOC members –– wielding its election as a UN 'stamp of approval' and proof of the international community's support of its discriminatory and abusive policies.
Myth nº4:
The "suspension" of the morality police, in whose custody Jina Masha Amini died on Sept. 16th, is Iran's step toward acknowledging calls for accountability.
FACT:
Officials recently made vague and contradictory announcements of a possible temporary suspension of the "morality police", and affirmed that it would be replaced by "updated methods" to enforce the discriminatory and abusive compulsory veiling laws. The morality police is a sub-branch of the police force established by the government to regulate women's dress and behavior, and in whose custody Jina Mahsa Amini died on 16 September 2022, sparking nationwide protests. The law remains unchanged and remains enforceable by the police and the judiciary. Iranian human rights defenders and the international community denounced this move as a disingenuous and meaningless distraction and continue to call for a legal and political system that respects Iranian women's fundamental human rights and freedoms.