"Now comes the time to focus on human rights in Iran," UN expert welcomes opportunity created by nuclear deal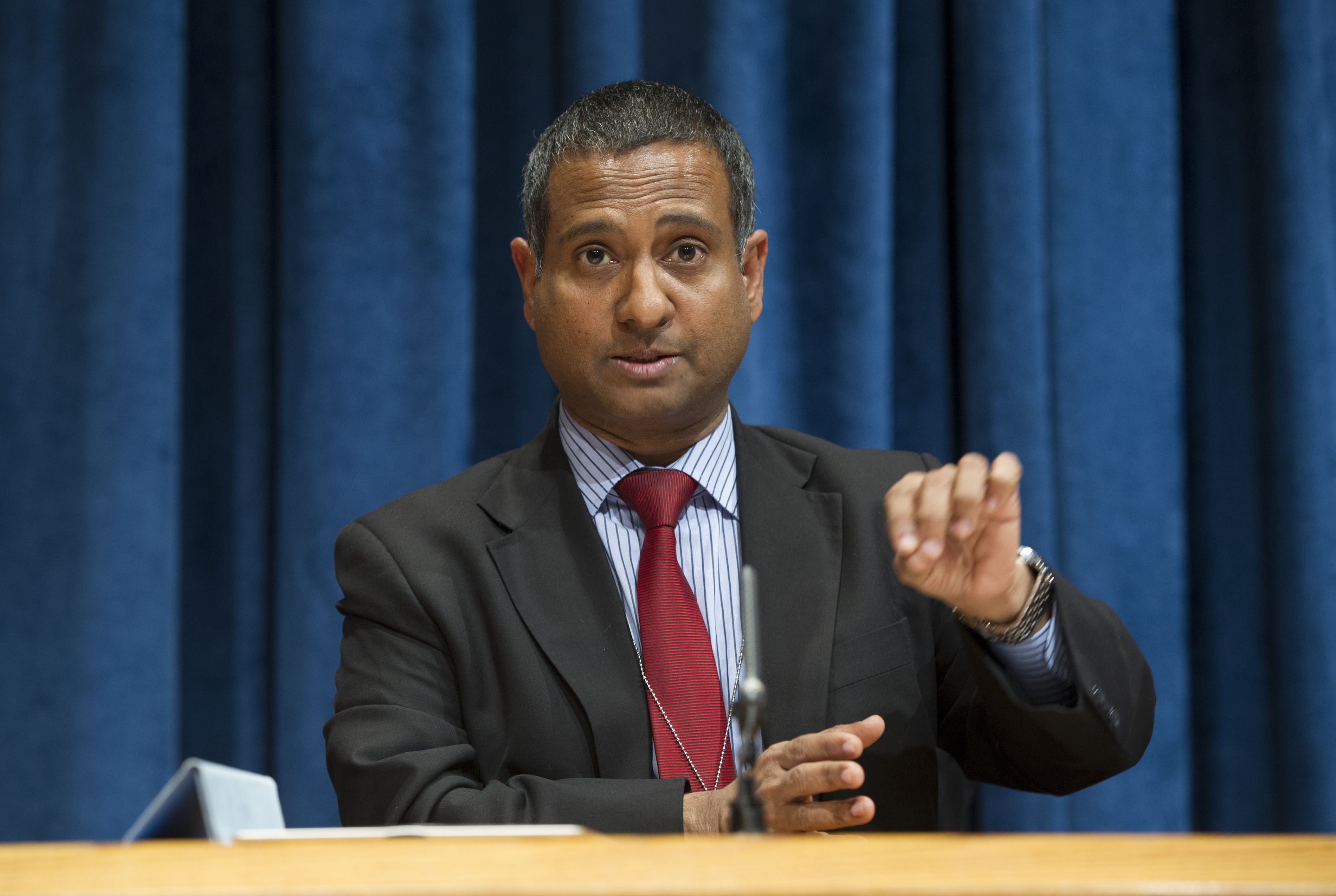 GENEVA (15 July 2015) – United Nations Special Rapporteur Ahmed Shaheed today called on the Government of the Islamic Republic of Iran and the international community to seize the opportunity created by the agreement on Iran's nuclear programme to address the human rights situation in the country.
Mr. Shaheed congratulated all parties to the negotiation for reaching an agreement on Iran's nuclear programme, and noted that the lifting of economic sanctions will have a beneficial multiplier effect on the human rights situation in the country, especially on the enjoyment of economic, social and cultural rights. "Peace, development and human rights are deeply interlinked," he stressed.
Since 2012, the expert has been warning about the apparent ineffectiveness of humanitarian safeguards against the impact of economic sanctions on the country's human rights situation in his reports* to the UN General Assembly and the Human Rights Council. The reports outline Iran' s increasing economic hardships and point to staggering inflation, among other issues, as cause for serious concern about protections for the rights to food and health in the country.
"Economic sanctions have directly or indirectly affected all sectors of the country," Mr. Shaheed remarked. "They appear to have contributed to the conditions of austerity including the rising costs of basic commodities, and have seemingly impacted access to medicines, and medical supplies. These circumstances have had a dramatic effect on the standard of living and likely further undermined the full enjoyment of a range of civil, social and economic rights. "
"It is my sincere hope that the successful conclusion of the nuclear talks, which will enable the lifting of economic sanctions, will allow President Hassan Rouhani to focus on his other campaign pledges, specifically those to promote the enjoyment of all human rights by the Iranian people," Mr. Shaheed said.
The Special Rapporteur urged the Government of Iran to spare no effort in addressing long-standing human rights concerns repeatedly raised by the UN human rights mechanisms, especially the alarming surge in executions this past year, increasing restrictions on freedom of expression and peaceful assemblies, women's rights, discrimination against religious and ethnic minorities, and the ongoing prosecution of journalists, lawyers and human rights defenders.
Mr. Shaheed renewed his call on the Iranian authorities to engage constructively and meaningfully with his mandate by allowing a visit to the country, and reiterated his desire to work with the Iranian officials to address human rights challenges in Iran.
(*) Check all the Special Rapporteur's reports: http://ap.ohchr.org/documents/dpage_e.aspx?m=183
ENDS