Below is a list of reports and resolutions related to the 2nd cycle of the UPR in 2014.
---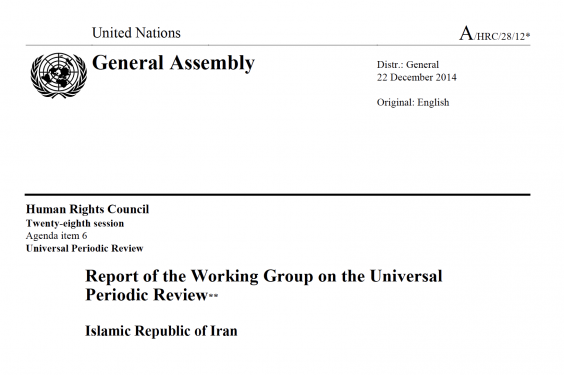 Working Group Report on Iran (December 22, 2014)
Summary of the interactions and recommendations issued by UN Member States in the working group.
---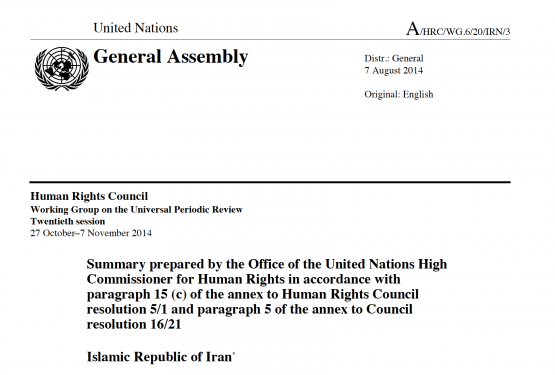 2014 UPR – Summary of Stakeholder Submissions (August 7, 2014)
Summary of stakeholder submissions regarding the human rights situation in Iran submitted to the UPR Working Group.
---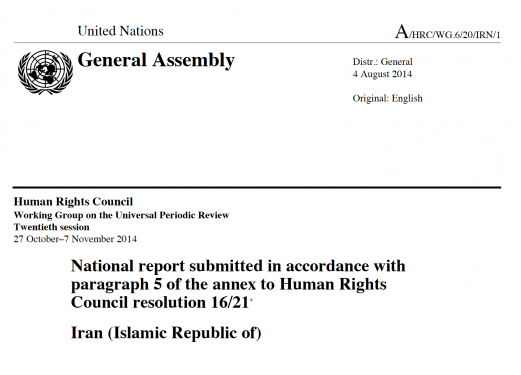 Iran National Report (August 4, 2014)
Iran's National Report to the Twentieth Session of the Universal Periodic Review Working Group.