Journalist Cases Supporting the Special Rapporteur's March 2013 Report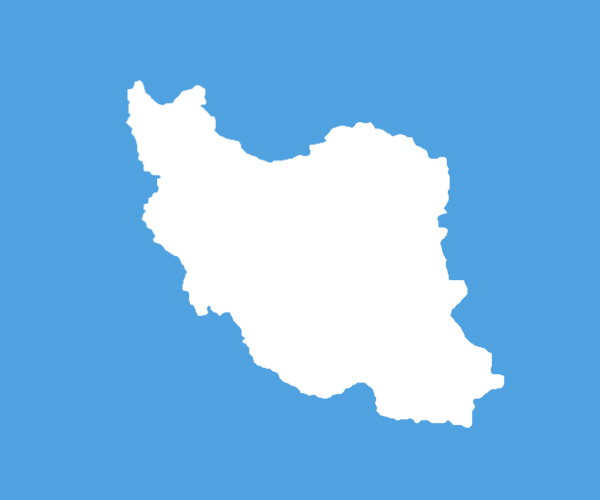 Caption test
This supplement provides documented cases of detained journalists that served as part of the basis of Dr. Shaheed's March 2013 report presented to the UN Human Rights Council. The documentation is based on primary interviews and secondary research conducted for the March 2013 report (Click here for the full report supplement).
Report Supplement
February 28, 2013
III. Journalists
17. Journalist Naeema Dostdaar interviewed for a position with Radio Liberty in Europe. Authorities reportedly searched her home without a warrant, blindfolded her, and took her to Evin Prison, where she was reportedly stripped-searched by female prison guards, including a cavity search. She alleged being held for one month, during which she was never allowed a change of clothes. She reported that she was interrogated about her reasons for traveling earlier that year, about her relationship with foreign media, and about foreign financial support.
18. She was allegedly charges with "relations with foreign media, especially the CIA and Radio Farda, spreading lies [on her blog], and spying". She reported hearing that up to 70 of her colleagues who had taken part in a round of interviews with Radio Farda in Turkey had also been arrested. She stated that other female prisoners reported being asked personal questions about their relationships and their virginity by prison officials. Ms. Dostdaar was also asked about her relationships with men, which she felt was a form of psychological torture. She reported that her cellmates demonstrated physical signs of torture and abuse. She was eventually released, but informed that she would be under surveillance, and was banned from traveling for a year. She has left the country.
19. Negar Mohamadi is a Voice of America (VoA) reporter working abroad. It was reported that between February and April of 2011, authorities at the Ministry of Intelligence began to question her close relatives. Officers allegedly pressured them to convince the journalist to cease her reporting activities, and they were reportedly told that there "would be consequences [if she didn't stop working]". Her family also came across a story from a Revolutionary Guard-affiliated site, which falsely stated that Ms. Mohamadi had been sexually harassed at VoA. In February 2012, Ms. Mohamadi's relative was allegedly detained at the airport and her passport was confiscated until August 2012. Moreover, a female relative was followed home on one occasion and confronted with demands that Ms. Mohamadi resign, and it was reported that authorities repeatedly threatened her family with the confiscation of their passports and with freezing the family's assets. Some of their passports were seized in June and July 2012 for the "sake of national security". Due to this pressure, Ms. Mohamadi ceased reporting for the VoA for a short time. There are outstanding travel bans on members of her family.
20. Until 2009 Mr. Farshid Faryabi was working for the government news agency Radio TV, in Tehran. During the past 15 years that he worked for the agency, he reported periodically having had clashes with Iranian authorities; he was arrested, lost his job, and was exiled. It was "very difficult" to work for the Iranian media, as it is not based on free expression and is controlled and censored by the Government, according to Mr. Faryabi. He reported that Radio TV used surveillance, such as monitoring what their employees read, their political ideologies, and who journalists had contact with. He alleged that all directors at Radio TV are officers of the Revolutionary Guard, and orders were given by his director to restrict Mr. Faryabi's involvement in certain cases. He reported that journalists are threatened with expulsion if they do not report in a way that is in line with government standards. His personal blog was eventually shut down and he was accused of "spying, propaganda against the regime, and promoting false information", and he was subsequently transferred to another branch. He was arrested and held for 48 hours after the results of the 2009 election. He stated that because of the mass arrests and confusion during this time, he believes he was released on bail so authorities could have more time to build a case against him. He was able to leave Iran after being released.
21. The source is a known journalist who was working in Iran for a newspaper. In 2009, authorities raided her office. Authorities blindfolded her and took her to Section 209 of Evin prison. She reported that she was not permitted to speak with anyone and was detained in solitary confinement for the first three days. She alleged that she felt psychologically tortured; she was interrogated five times in two days, blindfolded, and was only allowed to lift the blindfold to sign documents. She reported that during this time she was questioned about foreign affiliation and connections. She alleged that she spent two months in prison, one in solitary confinement. She stated that there would sometimes be 24 hours of silence, and then the sudden sound of a tap on the door by the guards, which in that environment was as "was unnerving as a jet engine". The source reported that other female prisoners would come back bloody after being questioned; she stated that she was treated slightly better because she was a journalist and officials do not want negative publicity. She reported that prisoners who were with her were later executed, after being tortured into confessing ties to the CIA. She maintained that prisoners were given drugs. Her husband had also previously been arrested, and served several months in solitary confinement.
22. The source was a member of a human rights reporting group in Iran. He was arrested, detained, released on bail, and has since left the country. Authorities have reportedly threatened that if he does not return, they will seize his family's home. Many of his organization's members have been arrested as well. He described his own treatment during his time in prison, specifically the conditions of being held in solitary confinement. He reported that the cells were 1.5 x 2.5 meters, where he was confined for 20-30 days. Prisoners were only allowed to use the bathroom three times per day, a neon light was kept on in the cell at all times, and it was impossible to sleep. He maintained that solitary confinement was a form of psychological torture meant to make one feel that "you are no longer living". The source was released on bail before leaving the country.