Bahá'ís Cases Supporting the Special Rapporteur's September 2012 Report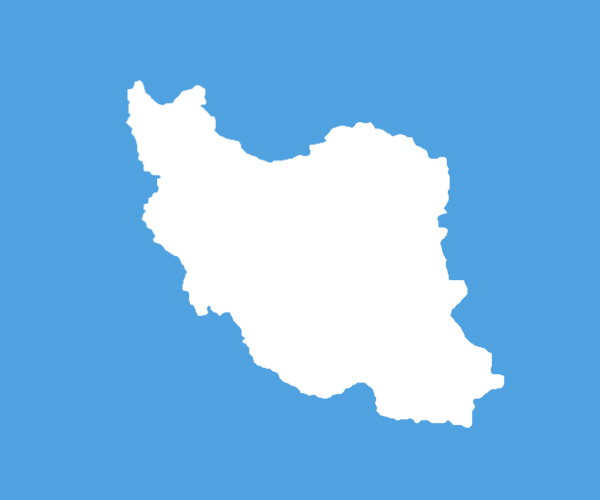 Caption test
This supplement provides documented cases of detained Baha'is that served as part of the basis of Dr. Shaheed's September 2012 report presented to the UNGA. The documentation is based on primary interviews and secondary research conducted for the September 2012 report (Click here for full supplement).
Report Supplement
Septmber 23, 2012

I. Bahá'ís – Trends and New Cases
1. Since the time of publication of the Special Rapporteur's March 2012 report, institutionalized discrimination against members of the Bahá'í community, based on belief or religious affiliation, has continued, most notably with arbitrary arrests, interrogations, imprisonment, and excessive bail amounts. In addition, discrimination – often legally-sanctioned or governmentally-decreed – persists in the areas of education and employment. Sixteen new arrests from late March 2012 to June 2012 were noted in a report submitted to the Special Rapporteur by the Bahá'í International Community organization[1] (see attached chart).
2. In one example of arbitrary arrest, interrogation, imprisonment, and excessive bail, on April 4, 2012, Mr. Houshmand Sanaie and his wife Mrs. Sholeh Sanaie, were arrested after their home had been searched by Intelligence officers who reportedly behaved violently. Mrs. Sanaie was purportedly interrogated and released after several hours, but was then re-arrested and imprisoned ten days later. Her husband was immediately detained and sent to prison. On 15 April, their son, Mr. Shayan Sanaie, 21, obeyed a summons to appear, and was allegedly interrogated and detained. He was released on bail two days later, after providing collateral for bail equivalent to 50 million tuman (±US$40,000). On 21 April, both of his parents were released on bail as well.
3. In March or April 2012, Mr. Danial Shahrizadeh was reportedly expelled from high school for refusing to participate in group prayer. According to the Bahá'í International Community, the school administration sent him to the security office of the Ministry of Education, where he and his parents were questioned for an extended period and repeatedly asked why Danial had become a Bahá'í. Danial's parents are not Bahá'ís, but he has an aunt and uncles who are members of the community. He was sent to another school, where after having been informed of the reason for his expulsion, the principal and superintendent of the new school asked him not to make this matter known.
4. With regard to the crackdown on the Bahá'í Institute for Higher Education (BIHE) that began in May 2011, members of the community who have been interrogated during the past year about the BIHE have reportedly been subjected to harsh treatment during questioning. Moreover, all those linked to the work of the Institute have been threatened with imprisonment, parents who hosted classes were warned that their homes would be expropriated if the classes continued, and students were not only ordered to stop taking BIHE courses, but also told that they will never be granted access to higher education in Iran as long as they do not abandon their faith and declare themselves to be Muslims. It is still official policy to expel students when it becomes clear that they are members of the Bahá'í community. It is not known how many more students were expelled on religious grounds in recent months.
5. Following a 2007 directive promulgated by the Public Places Supervision Office to drive Bahá'í out of the 25 trades from which they had been banned, many Bahá'ís' professional licenses were revoked and stores and businesses closed. In late 2008, the city of Semnan's Chamber of Commerce and 39 member trade unions decided to stop issuing business licenses and managerial permits to Bahá'í and to cease renewing licenses held by any of them. Some valid business licenses and permits were even revoked and confiscated, and at least 15 Bahá'í-owned shops and manufacturing businesses in the city have since been closed. On May 28, 2012, Intelligence Ministry agents raided and sealed premises in Semnan that were fully or partially owned by adherents of the Bahá'í Faith: the Puya Navar factory, which produced vertical blinds and had 51 employees, 15 Bahá'ís and 36 non-Bahá'ís; and a lens grinding factory that had eight employees, two Bahá'ís and six non-Bahá'ís.[2]
I.a. Updates on Previously-Reported Bahá'í Cases
6. There has been no change in the status of the seven Bahá'í leaders and members of the "Yaran" group, which, according to the Bahá'í World News Service, "tend[ed] to the spiritual and social needs of the 300,000-member Baha'i community of [Iran]." Mrs. Fariba Kamalabadi, Mr. Jamaloddin Khanjani, Mr. Afif Naeimi, Mr. Saeid Rezaie, Mrs. Mahvash Sabet, Mr. Behrouz Tavakkoli, and Mr. Vahid Tizfahm were all arrested in May 2008 – with the exception of Ms. Sabet, who was arrested in March of that year.[3] The two women are incarcerated at Evin prison in Teheran and the five men in Gohardasht Prison in Karaj. One of the prisoners was recently granted a short temporary leave.
7. As part of a wave of arrests targeting members of the Bahá'í community in Shiraz which began early in 2012, at least three more individuals have been detained since the time of last reporting; Mr. Sarir Sadeghi, Mr. Kambiz Habibi, and Mr. Kavous Samimi. On March 20, 2012, all of the individuals arbitrarily detained in this context at the interrogation center of the Intelligence Ministry in Shiraz were transferred to the Adelabad facility, a public prison. Three of them were released on April 24, 2012, after posing collateral for bail equivalent to 100 million tuman (±US$80,000). Six more were released on bail on April 29, 2012. The rest remain arbitrarily detained.
8. In addition to eight Bahá'ís arrested in Mashhad in February 2012 during or shortly after a charity handicraft exhibition for children and young adolescents, an additional person, Ms. Negar Malekzadeh, was arrested on April 2, 2012 for allegedly co-organizing the event. Within 30 minutes of the opening of the aforementioned event, which was held in the parking lot of a residence belonging to one of the Bahá'ís, five officals from the Intelligence Ministry interrupted the event, demanded the mobile phones of all present, separated the men from the women and, while videotaping them, had them introduce themselves by name, family name, father's name, and religion. Each participant was given a paper to enter their personal information and told that they would be summoned to appear in court. After a large number had gathered in the parking lot, Muslims were separated from Bahá'ís, taken to one side and instructed to explain their connection to the Bahá'í and their presence at this event. After being questioned, the Muslims were told to leave, and only Bahá'ís remained with the officials. At the time scheduled for the exhibit to end, the officials called out the names of the individuals they subsequently arrested and ordered the others to go home. On March 15, 2012, Ms. Behnaz Haddadzadeh and Ms. Fattaneh Hajipour were released after posting collateral for bail. And on March 25, 2012, Mr. Ahmadian, Ms. Khalili, and Mr. Mokhtari were also released after posting collateral for bail equivalent to 100 million tumans (±US$80,000). Two other members of the Bahá'í community in Mashhad are currently free pending trials, and four others have been sentenced and convicted to one-and-a-half years in prison (see attached chart).
9. In Kerman, a Bahá'í couple was arbitrarily detained in an Intelligence Ministry detention center for over five months, beginning in January 2012. Fifty-four-year-old Mrs. Farahnaz Naeimi (Rasekhi), the imprisoned wife, is seriously ill, but the authorities have not responded to her family's requests to have her taken to a clinic or hospital. Her husband, Mr. Bakhtiyar Rasekhi, had been in solitary confinement for 70 days as of March 14, 2012. When his relatives protested, the only response given was that the period of his "temporary detention" had been extended for an undefined period of time.
10. Since the period of information-gathering for Special Rapporteurs' last report, some Bahá'ís in Mashhad have been released, including Mr. Erfan Shojaie, Mr. Natoli Derakhshan, Ms. Raha Sabet, and Ms. Maryam Akhzari (Mr. Shahnam Golshani, for whom Ms. Akhzari worked as a secretary, remains imprisoned). Mr. Shojaie was required to post an excessive collateral equivalent of 200 million tuman (±US$160,000) for bail. To the knowledge of the Bahá'í International Community, five other members are free pending appeal or the issuing of their sentences: Mrs. Zohreh Nikayin; Mrs. Elham Ruzbehi; Ms. Anisa Fanaiyan; Mr. Pooya Tebyanian, Mr. Ali (Cheraghali) Ahmadi; and Ms. Mahsa Mehregani.[4]
Table 1
Detained Bahá'ís[13]
Name

Arrest Date:
1)= 1starrest; 2)= 2nd…

Trial / Court Order Issued

Sentence

1. Mrs. Mahvash Sabet

5-Mar-08

Trial ended 14-Jun-10

20 years' imprisonment

2. Mrs. Fariba Kamalabadi Taefi

1) 26-Jul-05;
2) 14-May-08

Trial ended 14-Jun-10

20 years' imprisonment

3. Mr. Jamaloddin Khanjani

1) 25-Sep-07;
2) 14-May-08

Trial ended 14-Jun-10

20 years' imprisonment

4. Mr. Afif Naeimi

14-May-08

Trial ended 14-Jun-10

20 years' imprisonment

5. Mr. Saeid Rezaie

14-May-08

Trial ended 14-Jun-10

20 years' imprisonment

6. Mr. Behrouz Tavakkoli

1) 26-Jul-05;
2) 14-May-08

Trial ended 14-Jun-10

20 years' imprisonment

7. Mr. Vahid Tizfahm

14-May-08

Trial ended 14-Jun-10

20 years' imprisonment

8. Mr. Mohammad Reza Kandi

1) 09-Apr-08;
2) 25-Apr-09

N/A

1) 7 months' imprisonment

2) N/A

9. Mr. Alibakhsh Bazrafkan

31-Oct-09

7-Dec-09

2.5 years' imprisonment and 5 years of internal exile

10. Ms. Manijeh Nasrollahi (Monzavian)

1) 17-Jun-09

1) 28-Aug-09;
2) Appeal

3.5 years' imprisonment

11. Ms. Rozita Vaseghi

1) 04-Aug-05;
2) 16-Mar-10

1) 25-Oct-09;
2) Appeal

1) 5 years' imprisonment; Sentence upheld and 2 years added on appeal; 2) 5 years' imprisonment on separate charge

12. Mrs. Nahid Ghadiri

1) 04-Aug-05;
2) 16-Mar-10

1) 25-Oct-09;
2) Appeal

1) 5 years' imprisonment; Sentence upheld on appeal; 2) 5 years' imprisonment on separate charge = 10 years total

13. Mr. Davar Nabilzadeh

1) 19-Aug-05;
2) 13-Jul-10

1) 25-Oct-09;
2) Appeal

5 years' imprisonment; 2) Sentence upheld on appeal

14. Ms. Nasrin Ghadiri

1) 04-Aug-05;
2) 15-Jul-10

1) 25-Oct-09;
2) Appeal

5 years' imprisonment; reduced to 2 years on appeal

15. Ms. Sima Rajabian (Rahimian)

1) 04-Aug-05;
2) 15-Jul-10

1) 25-Oct-09;
2) Appeal

5 years' imprisonment; reduced to 2 years on appeal

16. Mr. Kaviz Noozdahi

1) 04-Aug-05;
2) 22-Jul-10

1) 25-Oct-09;
2) Appeal

5 years' imprisonment; reduced to 2 years on appeal

17. Mr. Houman Bakhtavar

1) 04-Aug-05;
2) 03-Aug-10

1) 25-Oct-09;
2) Appeal

5 years' imprisonment reduced to 2 years on appeal

18 Mr. Ali Ehsani

1) ; 2) 06-Apr-09; 3) 22-Sep-10

9-Jun-10

2 years' imprisonment, fined ~US$500, 2 years internal exile

19 Mr. Jalayer Vahdat

1)04-Aug-05;
2) 26-Jan-09;
3) 24-Oct-10

1) 25-Oct-09;
2) Appeal

5 years' imprisonment; 2) Sentence upheld on appeal

20 Mrs. Sima Eshraghi (Aghdaszadeh)

1) Ordered to appear; 06-Aug-05;
2) 26-Jan- 09;
3) 24-Oct-10

1) 25-Oct-09;
2) Appeal

5 years' imprisonment; 2) Sentence upheld on appeal

21. Mr. Jamal Choupani

3-Nov-10

N/A

N/A

22. Mr. Siamak Ighani

1) 27-Apr-09;
2) 6-Nov-10

Trial: 30-Jun-09; 8-Jul-09; Appeal: Oct-10

3 years' imprisonment; Sentence upheld on appeal

23. Mr. Majid Safari

21-Nov-10

N/A

N/A

24. Mr. Yegan

21-Nov-10

N/A

N/A

25. Mr. Serajollah Kian

21-Nov-10

N/A

N/A

26. Mrs. Shiva Karimi

28-Dec-10

13-Apr-11

1 year's imprisonment

27. Mr. Homeyra Parvizi

28-Dec-10

13-Apr-11

1 year's imprisonment

28. Mrs. Navid Marghi

28-Dec-10

13-Apr-11

1 year's imprisonment

29. Mrs. Sholeh Taef

1) 18-May-05;
2) 19-Dec-09;
3) 01-Jan-11

18-Feb-10

1 year's imprisonment and 2 years internal exile

30. Mr. Ehsan Amouzegar

30-Dec-10

N/A

N/A

31. Mr. Akbar Arsalani

30-Dec-10

N/A

N/A

32. Mr. Feizollah Rowshan

1) 01-Nov-06;
2) 18-Nov-07;
3) 06-Dec-08;
4) 15-Jan-11

1) 24-Apr-07; 19-Aug-07;
2) Obtained conditional release

1 year's imprisonment and 4 years internal exile (reduced to 1) to Damghan. Ordered to go to Bijar. Remaining internal exile commuted to additional 6 months' imprisonment in Sari.

33. Mr. Farhoud Aghdasi

30-Jan-11

13-Apr-11

1 year's imprisonment

34. Mr. Changiz Dargahi

30-Jan-11

13-Apr-11

1 year's imprisonment

35. Mr. Farhad Amri

1-Jan-11

N/A

N/A

36. Mr. Misagh Afshar

14-Feb-11

N/A

N/A

37. Mr. Shahin Shafaie

12-Feb-11

N/A

N/A

38. Mr. Badiollah Lohrasb

21-Feb-11

N/A

N/A

39. Mr. Peyman Kashfi

1) 19-Oct-09;
2) 13-Feb-11

15-Jun-10

4 years' imprisonment

40. Mr. Afshin Safaieyan

27-Feb-11

N/A

N/A

41. Mr. Mesbah Monghate

18-Mar-11

N/A

N/A

42. Ms. Sara Mahboubi

1) 24-Jun-10;
2) 9-Apr-11

N/A

N/A

43. Mr. Behzad Zabihi

1) 22-Feb-11;
2) 10-Apr-11

N/A

N/A

44. Mr. Vesal Mahboubi

25-Apr-11

N/A

N/A

45. Mr. Behrang Mohseni

17-Jan-11

N/A

N/A

46. Mr. Kamran Mortezaie

22-May-11

25-Sept-11; sentenced 17 October 2011

5 years' imprisonment

47. Ms. Noushin Khadem

22-May-11

27-Sep-11

4 years' imprisonment

48. Mr. Mahmoud Badavam

22-May-11

27-Sep-11

4 years' imprisonment

49. Mr. Ramin Zibaie

22-May-11

N/A

4 years' imprisonment

50. Mr. Farhad Sedghi

22-May-11

20-Sep-11

4 years' imprisonment

51. Mr. Danial Ouji

22-May-11

N/A

N/A

52. Mr. Riaz Sobhani

14-Jun-11

N/A

4 years' imprisonment

53. Mr. Behfar Khanjani

1) 05-Jan-10;
2) 21-Jun-11

04-May-10; 6-Feb-12 – appeal denied

4 years' imprisonment;

54. Ms. Sanaz Tafazoli

27-Jun-11

N/A

N/A

55. Ms. Nika Barazandehniya

N/A

N/A

N/A

56. Mrs. Jila Rezvani (Ghanei)

6-Jul-11

N/A

N/A

57. Mrs. Saideh Foroughi (Negari)

6-Jul-11

N/A

N/A

58. Ms. Mitra Azmayandeh

3-Jul-11

N/A

N/A

59. Mr. Hajir Septo

11-Jul-11

22-May-11

N/A

60. Mr. Vahed Kholousi

23-Aug-11

N/A

N/A

61. Ms. Samin Ehsani

17-Aug-11

N/A

N/A

62. Mr. Afshin Heyratian

3-Jun-10

N/A

4 years' imprisonment

63. Mr. Emamgholi Behamin

24-Aug-11

N/A

N/A

64. Mr. Janali Rasteh

24-Aug-11

N/A

N/A

65. Mr. Rouzali Makideh

24-Aug-11

N/A

N/A

66. Mr. Kamran Rahimian

14-Sep-11

N/A

N/A

67. Mr. Shakib Nasrullah

14-Sep-11

N/A

N/A

68. Mr. Kayvan Rahimian

14-Sep-11

N/A

N/A

69. Mr. Hassanali Delavarmanesh

4-Sep-11

N/A

N/A

70. Mr. Afshin Ighani

1) 18-May-05; 2) 05-Jan-10

N/A

N/A

71. Mr. Didar Raoufi

1) 14-Jan-09
2) 16-Oct-11

N/A

3 years' imprisonment

72. Mrs. Sousan Badavam (Farhangi)

23-Oct-11; or 24-Oct-11

N/A

N/A

73. Ms. Nadia Asadian (Abdu'l-Hamidi)

23-Oct-11; or 24-Oct-11

N/A

N/A

74. Ms. Shiva Kashaninejad (Samiian)

23-Oct-11; or 24-Oct-11

N/A

N/A

75. Mr. Anvar Moslemi

1) 22-Nov-08; 2) 3-Aug-09 or 5-Aug-09; 3) 12-Nov-11

7-Jun-09; Trial: 08-Sep-09?

1) 1 year's imprisonment;
2) 300,000 túman fine

76. Mr. Vahdat Dana

1) 25-May-05;
2) 25-Apr-09;
3) 30-Nov-11

9-Nov-09

10 months' imprisonment (suspended)

77. Mr. Bakhtiyar Rasekhi

1) 6-Jan-11

N/A

N/A

78. Mrs. Farahnaz Naeimi (Rasekhi)

1) 6-Jan-12

N/A

N/A

79. Ms, Farin Rasekhi

1) 6-Jan-12

N/A

N/A

80. Mr. Shahnam Golshani

30-Jan-12

N/A

N/A

81. Mr. Faramarz Firouzian

1) Jan-12;
2) 16-Jan-12

N/A

N/A

82. Mr. Shahrokh Taef

1) 06-Mar-05;
2) 14-Jan-09;
3) Jan-12

2) 13-Feb-11; 16-Jan-12 appeal

4 years' imprisonment sentence upheld in appeals court

83. Mr. Foad Khanjani

27-Apr-10

N/A

4 years' imprisonment

84. Mr. Nima Dehghan

3-Feb-12

N/A

N/A

85. Mr. Payam Taslimi

3-Feb-12

N/A

N/A

86. Ms. Semitra Momtazian

5-Feb-12

N/A

N/A

87. Mr. Shayan Tafazoli

17 or 18-Feb-12

N/A

N/A

88. Ms. Naghmeh Zabihian

17 or 18-Feb-12

N/A

N/A

89. Mr. Houman Zarei

23-Feb-12

N/A

N/A

90. Mr. Farid Emadi

6-Feb-12

N/A

N/A

91. Mr. Shahram Chiniyan Miandoab

1) 01-Mar-09; 2) 15-Jan-12

N/A

8 years

92. Mr. Farzad Mohammadzadeh

N/A

N/A

N/A

93. Ms. Negar Malekzadeh

2-Apr-12

N/A

N/A

94. Mr. Sarir Sadeghi

7-Apr-12

N/A

N/A

95. Mr. Ighan Shahidi

1) 03-Mar-10

N/A

5 years' imprisonment

96. Ms. Faranak Heyrani

12-Apr-12

N/A

N/A

97. Mr, Shahram Mokhtari

24-Apr-12

N/A

N/A

98. Mrs. Atiyeh Anvari

20-May-12

N/A

N/A

99. Mrs. Azam Tabibi

15-May-12

N/A

N/A

100. Mrs. Sholeh Afshari

15-May-12

N/A

N/A

101.Mrs. Mona Pour Pir Ali

15-May-12

N/A

N/A

102. Mr. Bahram Ferdosian

15-May-12

N/A

N/A

103. Mr. Mohammad Hosein Nakhaei

13-May-12

N/A

N/A

104. Ms. Roufia Beidaghi

1) 07-Nov-10; 2) late May-12

N/A

1 year's imprisonment

105. Ms. Jinous Nourani

1) 12-Mar-11; 2) late May-12

26-Nov-11

1 year's imprisonment