Iran: UN Special Rapporteurs call for the immediate halt of executions, including eleven scheduled for tomorrow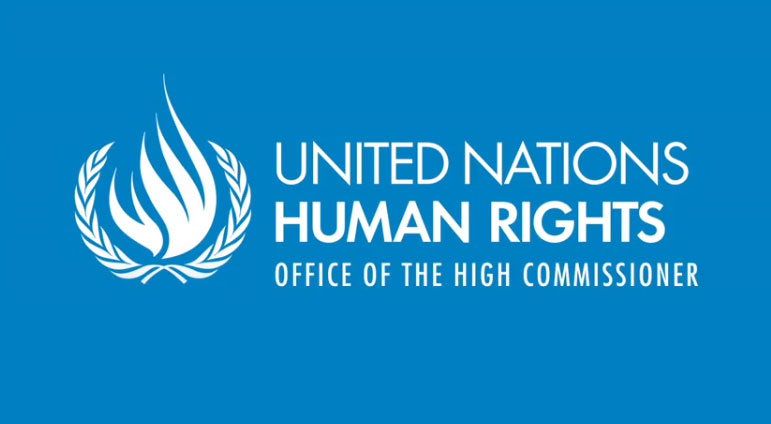 GENEVA (12 October 2012) – The United Nations Special Rapporteurs on the situation of human rights in Iran, summary executions and torture reiterated today their call to the Islamic Republic of Iran to halt immediately all executions, particularly the eleven reported to be scheduled for tomorrow.
"We urge the Iranian authorities to stop the executions of Saeed Sedeghi and ten other individuals scheduled for Saturday 13 October 2012," said the UN Special Rapporteurs on Iran, Ahmed Shaheed, on extrajudicial executions, Christof Heyns, and on torture, Juan E. Méndez.
Mr. Sedeghi was sentenced to death on 2 June 2012 for drug-related offences. According to available information, Mr. Sedeghi did not receive a fair trial and was subjected to torture during his detention.
"Any death sentence must comply with international obligations related to the stringent respect of fair trial and due process guarantees, as stipulated in the International Covenant on Civil and Political Rights, to which the Islamic Republic of Iran is a State party," the human rights experts stressed. "In countries which have not abolished the death penalty, the sentence of death can be imposed only for the most serious crimes, which do not include drug crimes. Cases that do not meet these standards are tantamount to arbitrary executions."
"We have repeatedly urged Iran to halt executions. We regret however that instead of heeding our calls, the Iranian authorities have stepped up the use of the death penalty." Over 300 persons are known to have been executed since the beginning of 2012, the majority in respect of drug-related activities. A large number is reportedly on death row, and face risk of imminent execution.  
"Iran is no doubt aware, the international community as a whole is moving towards complying in law and in practice with the international standards in respect to the death penalty. We urge the authorities to join this world trend by establishing a moratorium on execution with a view of abolishing the death penalty," the experts highlighted.
"The 10th International Day against the Death Penalty was observed on 10 October 2012, and we are appalled that this event has been overshadowed by an increase in the number of executions in Iran, in violation of international law," they said.
 
ENDS
For more information log on to:
Special Rapporteur on Iran: http://www.ohchr.org/EN/Countries/AsiaRegion/Pages/IRIndex.aspx
Summary executions: http://www.ohchr.org/EN/Issues/Executions/Pages/SRExecutionsIndex.aspx
Torture: http://www.ohchr.org/EN/Issues/Torture/SRTorture/Pages/SRTortureIndex.aspx
UN Human Rights, country page – Iran: http://www.ohchr.org/EN/Countries/AsiaRegion/Pages/IRIndex.aspx  
Check the International Covenant on Civil and Political Rights: http://www2.ohchr.org/english/law/ccpr.htm
For further information and media requests, please contact Irina Tabirta (+41 22 917 9125 / itabirta@ohchr.org)
For media inquiries related to other UN independent experts:
Xabier Celaya, UN Human Rights – Media Unit (+ 41 22 917 9383 / xcelaya@ohchr.org)  
UN Human Rights, follow us on social media:
Facebook: https://www.facebook.com/unitednationshumanrights
Twitter: http://twitter.com/UNrightswire
Google+ gplus.to/unitednationshumanrights  
YouTube: http://www.youtube.com/UNOHCHR
Check the Universal Human Rights Index: http://uhri.ohchr.org/en