New UN Special Rapporteur on Iran calls on the Government for full cooperation with his mandate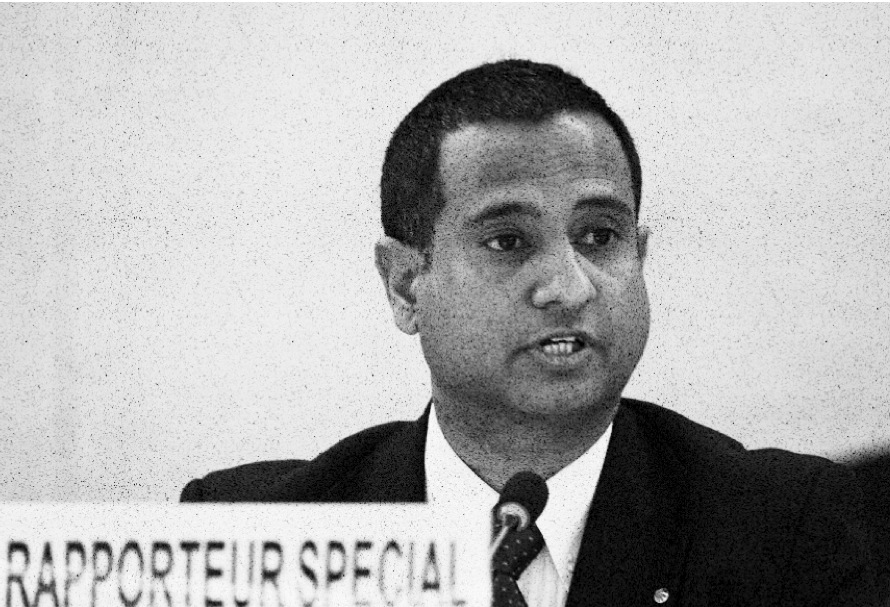 (c) UN Photo
2 August 2011
GENEVA – On his first day as the new United Nations Special Rapporteur on the situation of human rights in the Islamic Republic of Iran, Mr. Ahmed Shaheed, appealed to the Iranian government to extend its full cooperation with his mandate as required by the UN Human Rights Council.
"It is my hope that the Iranian authorities will view my mandate as a secure and legitimate space in which to take steps to comply with its international human rights obligations, as well as an opportunity to address the areas of concern communicated to Iran during its interactions with the international community on human rights issues," Mr. Shaheed said beginning his mandate.
The former Foreign Minister of the Maldives also underscored his firm belief that the establishment of the new mandate "provides an opportunity for Iran to engage on a range of human rights issues that have been raised by the international community."
"I issued a written communication to the Iranian authorities to introduce myself and express my interest in visiting the country," Mr. Shaheed said. "My first report shall be submitted to the sixty-sixth session of General Assembly, and I have sought meetings with the Iranian Ambassador to the UN Offices in Geneva ahead of that date to discuss a platform for cooperation in the months ahead."
The Special Rapporteur is seeking co-operation of the Iranian authorities in the interest of fair and accurate reporting on its human rights situation, and developing constructive engagement between Iran and the UN human rights machinery. Mr. Shaheed will also work closely with Iranian civil society and human rights defenders, in accordance with the code of conduct for Special Procedure mandate holders.
"Every effort shall be made to demonstrate both the steps that the Iranian authorities can take to comply with Iran's international obligations, as well as to draw attention to the grievances of those who feel victimized by alleged human rights violations," Mr. Shaheed stressed.
ENDS
The UN Human Rights Council voted to appoint an investigator, or Special Rapporteur, to monitor and report on the human rights situation in Iran in March 2011. It later selected former Foreign Minister of the Maldives, Mr. Ahmed Shaheed to this position. Mr. Shaheed began his mandate on 1 August.
Photo File: high-resolution picture of Mr. Ahmed Shaheed
OHCHR Country Page – Iran: http://www.ohchr.org/EN/Countries/AsiaRegion/Pages/IRIndex.aspx
For additional information and press inquiries, please contact Naveed Ahmed (Tel. +41 22 917 9984 / email: nahmed@ohchr.org), Rose Parris Richter (Tel. +1 917 226 4551/ email: srhumanrights@gmail.com)
UN Human Rights, follow us on social media: http://www.facebook.com/unitednationshumanrights https://twitter.com/unrightswire